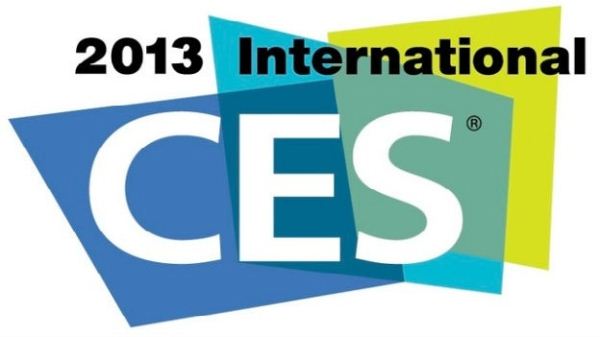 What a whilrwind. There was so much to see and so little time, we're sure to have missed something. Good thing that there are a few other blogs out there covering CES. Still, we did our best to give you the "Solid Signal perspective" on things, to show you a few little bits that you might not have seen elsewhere.
What did we see most of all? We can wrap it up in two words.
Optimism.
This was the keyword of the show. It looks like CES 2013 was the biggest CES ever, after a few years of stumbling. There were more new product launches, more new names, and more reps out there with satisfied smiles that only come from great meetings. In past years we saw more hungry faces and this year we saw happy ones.
China.
No question, this was the year to be Chinese. If you were Huawei, TCL, Hisense or Haier, you were flexing your muscles in a way that we've never seen before. If you were LG, Samsung, or Sony, you could only look back at when you were the unknown upstarts. The Chinese were here to tell you that their products were as good as anyone else's and they weren't afraid to show it.
It's true, there wasn't a "breakthrough product" at CES. There were a lot of big TVs and a lot of knockoff Android tablets. There were still kajillions of iPhone cases and battery packs. There were still silly bits of gear and a lot of women in tight clothes. But that wasn't the real story. Check out what we covered while we were there:
Pre-Show

What will Samsung show at CES?
CES REPORT: We're off and running!
HDTV
DARBEE Cobalt announced!
All the details on the Darbee Cobalt!
!
Can you tell the Darbee Difference?
RCA shows all-in-one TV/MDTV/Tablet
Samsung takes us for a ride
The Televisions of CES

Satellite

DISH announces Explorer app for iPad
DISH announces Hopper with Sling
DISH booth tour
AUTO HOP: Hopper with Sling actually won
DIRECTV shows HR44 DVR
We go into DIRECTV's private HR44 showroom
Other Tech Stuff

Wilson announces improved Sleek 4G booster with multi-carrier support
No COM1000 to see here
Engadget's Daniel Orren controls cat ears with his mind
ShinyBow HDMI products
Wrapping it all up
CES 2013: Day 1 Wrapup
CES 2013: Day 2 Wrapup
CES 2013: Day 3 Wrapup
CES 2013: One for the history books